Melissa Frankiw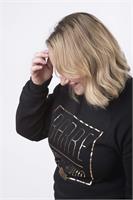 Q: WHAT OTHER TYPES OF FITNESS/SPORTS DO YOU ENJOY?
A: Running, swimming and all the workouts at home with my little ones seeing who can do more jumping jacks.
Q: WHAT'S THE ONE THING YOU'D TELL YOUR YOUNGER SELF?
A: 35 years old isn't old. Every year gets better. <3
Q: WHAT'S YOUR DAY JOB?
A: Mommy, wife, friend, sister, daughter, housecleaner, chauffeur, errand runner, launderer, and BBS front desker.
"Legit no bad days."
Follow Melissa on Instagram: @melissafrankiw
Melissa Frankiw instructs the following: