Melissa Frankiw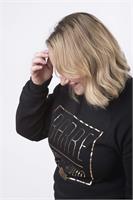 Q: WHAT OTHER TYPES OF FITNESS/SPORTS DO YOU ENJOY?
A: Running, swimming and all the workouts at home with my little ones seeing who can do more jumping jacks.
Q: WHAT'S THE ONE THING YOU'D TELL YOUR YOUNGER SELF?
A: 35 years old isn't old. Every year gets better. <3
Q: WHAT'S YOUR DAY JOB?
A: Mommy, wife, friend, sister, daughter, housecleaner, chauffeur, errand runner, launderer, and BBS front desker.
"Legit no bad days."
Follow Melissa on Instagram: @melissafrankiw
Melissa Frankiw instructs the following:
Our Mommy & Me classes welcome drop-in's at both Calgary locations. Have another little one at home? Bring your toddler to class with you too! Childcare is not provided.


Classes are offered as per the schedule outlined below:


Monday / Wednesday @ Bow Trail from 115pm - 205pm

Tuesday / Thursday @ Ramsay from 1045am - 1135am

Sign up using your Limited or Tribe Memberships OR purchase a 10 class card. Space is limited - sign up online in advance to secure your spot.

Our 1-month Intro is not accepted for this program.

To register for our 4-week program, visit our EVENTS tab or contact us at Calgary@barrebodystudio.com

Mommy & Me is a post-natal barre class designed to give new moms a dynamic barre workout with their babies safely nestled into their own carriers.




Pressed for time? Aren't we all? Join us for a 50-minute variation of Barre Body Fit for Barre Body Fitters on the go! This class is sure to leave you feeling refreshed and ready to take on the rest of your day.




This class is designed to target all areas of the body with an emphasis on the core. Barre paired with an intense core segment and plenty of stretching, what could be better. Be prepared to strengthen, sweat, and stretch.