Jenna Kitt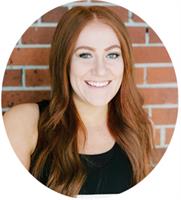 Why do you love Barre?

I love that is challenges and changes both my body and my mind. I always leave feeling refreshed and stronger than I did when I walked in.
What is your favourite Barre Body Move?

Fetal position, burn so good!
What do you want to be when you grow up?

Someone that helps and inspires others.
What is a secret talent of yours?

I'm oddly great at parallel parking.
Jenna Kitt instructs the following:
Pressed for time? Aren't we all? Join us for a 50-minute variation of Barre Body Fit for Barre Body Fitters on the go! This class is sure to leave you feeling refreshed and ready to take on the rest of your day.