Lauren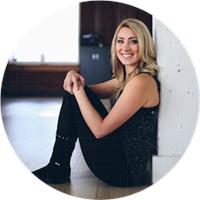 Hometown:

Sherwood Park, AB
Why do you love Barre? I love that it is a full body workout that shakes you (literally!) from the inside out. Add in awesome music and a fun community and it's the perfect way for me to sweat.
What little things make you smile? Authentic PEOPLE. People are brilliant and beautiful in the simplest ways when they show up as themselves.
What is your favourite quote? "It is better to live your own destiny imperfectly than to live an imitation of somebody else's life with perfection." - Bhagavad Gita
What is a secret talent of yours? I could hammer Jimmy Fallon and almost every celebrity in a lip sync battle.
Lauren instructs the following:
Barre.Tone.Sweat is designed to challenge you with added cardio, higher intensity strength sequences, and combination choreography. We recommend attending 5 Barre Body Fit classes prior to attending a B.T.S class.




Pressed for time? Aren't we all? Join us for a 50-minute variation of Barre Body Fit for Barre Body Fitters on the go! This class is sure to leave you feeling refreshed and ready to take on the rest of your day.




The original, like a classic tote that complements every look, this one hour workout will tone and challenge all levels of fitness. This is a class you can't go wrong with. The BBF tones and blasts common problem areas through a series of strategic exercises that focus on strength and flexibility while incorporating the ballet barre. The routine keeps fitness fresh with innovative moves complementary to all levels of fitness. > Classes in studio b are smaller and may be a good fit for first timers.