Nicole Wickett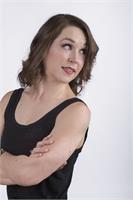 Q: WHAT MADE YOU FALL IN LOVE WITH BARRE?
A: Marlo & Lindsay <3
Q: DESCRIBE YOUR PERSONALITY IN 3 WORDS:
A: Genuine, lively, & positive.
"I live for the "ah ha" moments."
Nicole Wickett instructs the following:
Pressed for time? Aren't we all? Join us for a 50-minute variation of Barre Body Fit for Barre Body Fitters on the go! This class is sure to leave you feeling refreshed and ready to take on the rest of your day.




Our Mommy & Me classes welcome drop-in's at both Calgary locations. Have another little one at home? Bring your toddler to class with you too! Childcare is not provided.


Classes are offered as per the schedule outlined below:


Monday / Wednesday @ Bow Trail from 115pm - 205pm

Tuesday / Thursday @ Ramsay from 1045am - 1135am

Sign up using your Limited or Tribe Memberships OR purchase a 10 class card. Space is limited - sign up online in advance to secure your spot.

Our 1-month Intro is not accepted for this program.

To register for our 4-week program, visit our EVENTS tab or contact us at Calgary@barrebodystudio.com

Mommy & Me is a post-natal barre class designed to give new moms a dynamic barre workout with their babies safely nestled into their own carriers.




The original, like a classic tote that complements every look, this one hour workout will tone and challenge all levels of fitness. This is a class you can't go wrong with. The BBF tones and blasts common problem areas through a series of strategic exercises that focus on strength and flexibility while incorporating the ballet barre. The routine keeps fitness fresh with innovative moves complementary to all levels of fitness. > Classes in studio b are smaller and may be a good fit for first timers.