Kenna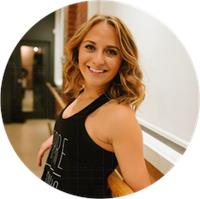 Why do you love Barre? I have always loved dancing, especially ballet. Barre lets me still dance, while building and toning my muscles. Plus, it's tons of fun!
What is your guilty pleasure? I love a good supper out at a restaurant with a nice big glass of wine. Yum! And Sushi!
What little things make you smile? Watching people do things they love. It is so amazing to watch someone be truly happy and in their element. You can't help but smile.
What is your favourite quote? "Life may not be the party we hoped for, but while we are here we should dance."
Kenna instructs the following: